Download and read my reports on Uruguayan viticulture for free.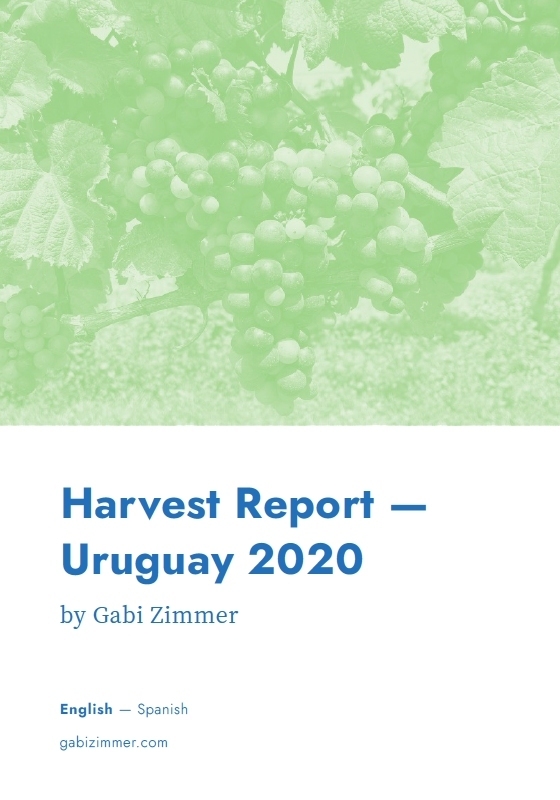 An exceptional vintage
Wine experts in Uruguay agree that it has been one of the best vintages in the history of Uruguayan winemaking. Some, even some that was the best.
This report includes the main climatic characteristics of the 2020 vintage and an analysis of the impact of the climate on the yields and quality of the grapes in this leap year compared to other years in Uruguay.
Fill in your details and I will send a link to your email with the report.
Thank you, very useful and easy to read.

Congratulations!
Thank you for sharing your notes and through them, allowing all of us who love wine (I work in the world of Wine Tourism) to access first hand and in a very pleasant way, a complete reference of how good the 2020 vintage was for the Uruguayan wines.
Excellent initiative that fully helps the communication of our sector, our wines and the wineries with a qualified, impartial and Uruguayan voice!
Excellent and very complete report! Thank you very much, material like this is important to all of us, as a way to properly follow the evolution of national viticulture.
I wish to congratulate and thank you for a report as concrete and well-written as it is inspiring. It is a true reflection of what you show in your Instagram account, which I have been following for a few months, and of your person. In a word: AUTHENTICITY.
I am a student of the viticulture school and I follow you on Instagram. I loved the report and I think the proposal to write a report for each harvest is very good. Thank you so much for sharing it!
Very good report! Clear, impartial and easy to read.
It was necessary that someone could approach the information to people from a close look.
Congratulations for such nice work!