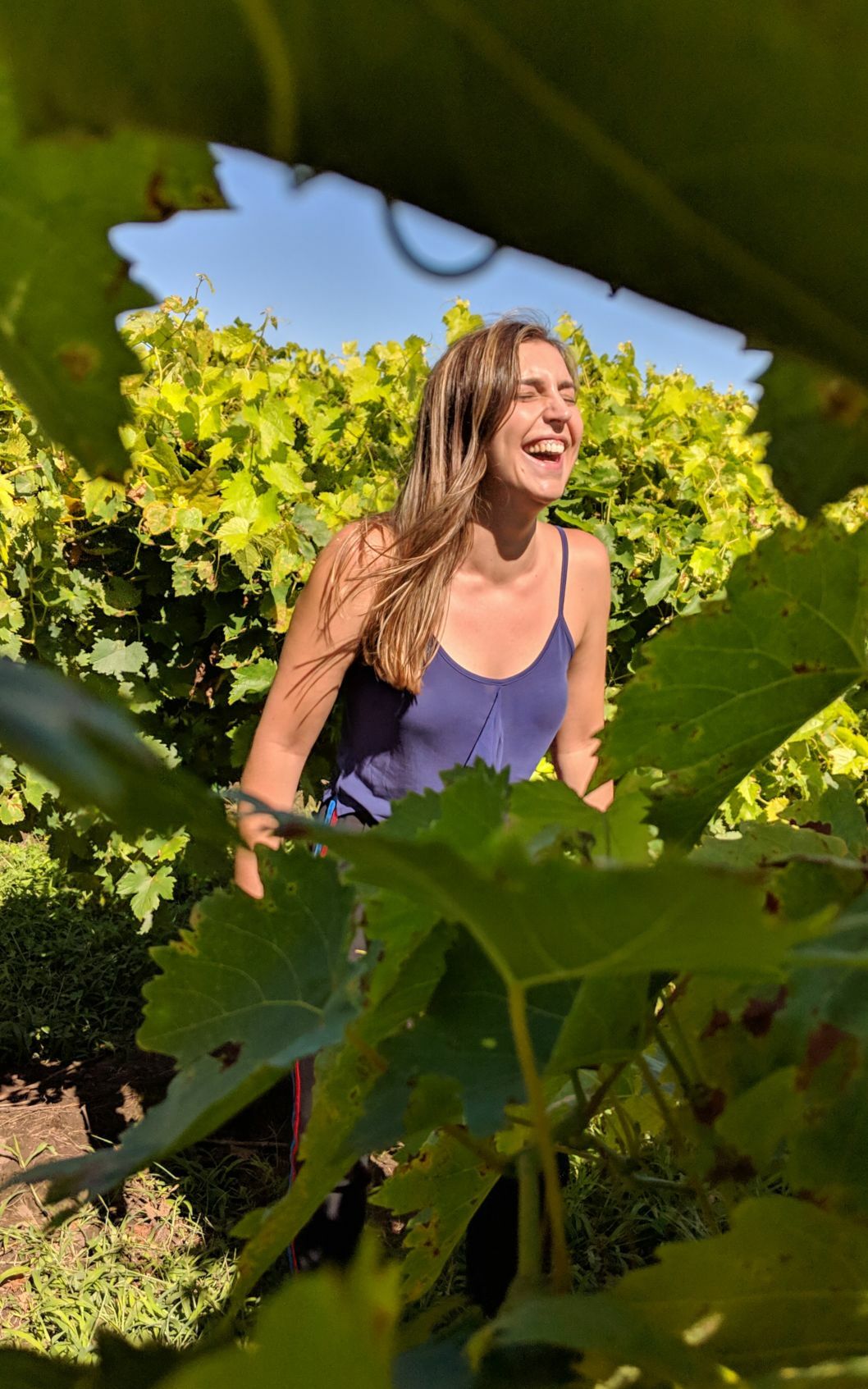 I was born in Montevideo, Uruguay. I studied Chemistry and Quality Control and I worked for years in the industrial field. When I discovered the world of wine, thanks to an assigment of the University, I understood that it was my passion. I studied Sommellerie in Montevideo in 2015 and I continued my studies related to wine in London with the aim of achieving the WSET Diploma.
In March 2016 I started a trip through the wine regions of the world visiting 25 wine regions and more than 200 wineries. I self-financed every part of my tour with lots of effort and love. I continue travelling because I discovered a lifestyle that makes me happy. I am a nomad and I love it. I think it is very important to know wine from its roots, talk with the winemakers, feel the vines and the soils. All this complements my academic training and also helps me being the person I want to be.
I want to continue studying and learning about wines, visit wine regions and meet people passionate about what they do. I want to carry the Uruguayan wine flag with me everywhere.
"I deeply care about good values and I want to work with people that are align on this matter. I'm a sensitive person. I love nice gestures. I'm transparent and simple. I'm grateful."
Jury in international wine competitions
In 2019 I began to participate as a jury in international wine competitions. I have been called from different organizations to participate in competitions in London, Ningxia, Madrid and the Czech Republic. They have been very enriching experiences that allow me to learn and meet interesting people from all around the world.